THE GAME OF LIFE 2 is here on Steam (PC)! This digital board game is an official, contemporary sequel to the classic THE GAME OF LIFE game. It offers more choices and more freedom at every stage of the game on a fully animated and immersive 3D board. You've got thousands of new, meaningful ways to live your life before reaching the finish line.
THE GAME OF LIFE 2 is another one of Marmalade Game Studio's classic board games for kids and adults alike.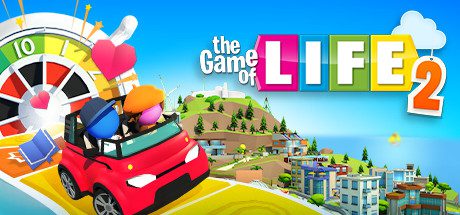 Features
A CONTEMPORARY SEQUEL TO HASBRO'S CLASSIC BOARD GAME – THE GAME OF LIFE 2 drives the original from yesterday to today, with:
Customizable pegs
A selection of vehicles
An eco-city board
Second chances, including the option to change job, go back to school and get married later
New careers, including Video Blogger, Game Designer, Athlete and Dog Groomer
Pet adoption
New ways to win, including points for knowledge and happiness, as well as wealth
The chance to continue playing past retirement
OPEN ONLINE MULTIPLAYER – Distance doesn't interrupt play when you connect with up to 4 players around the world
PRIVATE ONLINE MULTIPLAYER – Invite up to 4 friends and/or family members to a private multiplayer game
CROSS-PLATFORM MULTIPLAYER – Play on Steam, against friends on their phones!
SINGLE PLAYER – There's no such thing as playing alone when you take on our challenging AI
PASS & PLAY – Simply pass the keyboard and/or mouse between players for an easy offline experience
SEASON PASS – Seek out additional boards, including 'Fairytale Kingdom', 'Haunted Hills' and 'Frozen Lands' with THE GAME OF LIFE 2 Season Pass to unlock themes, with 7 more on the way!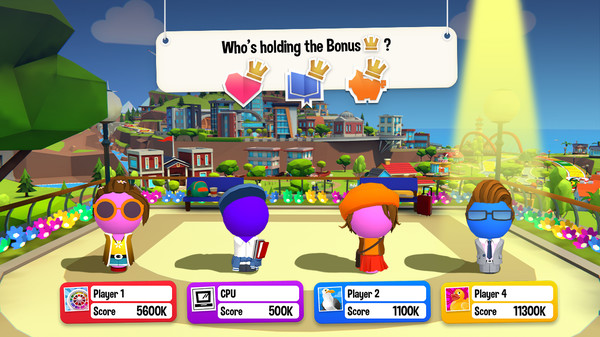 How to play
CHOOSE and CUSTOMISE your character!
A life journey calls for one jaw-dropping outfit! Customise your pink, blue or purple peg with a style all of their own.
START at the beginning!
Teen life on the board might seem daunting, but there's no pressure! THE GAME OF LIFE 2 game starts when big decisions really begin, and the choices just keep coming!
Choose your LIFE PATH!
Your life is in your hands! Get married, earn qualifications, become a star and adopt pets. In THE GAME OF LIFE 2 game the road has many twists and turns, and crossroads can now grant second chances – so it's never too late to get married or earn that degree!
Money vs Happiness, RETIRE your way!
Are you in it for the millions or the good times? THE GAME OF LIFE 2 game is about so much more than money. Gain attributes for happiness, wealth and knowledge, and the final score will sum up your achievements!
Earn REWARDS to UNLOCK new items!
Unlock new characters, outfits and vehicles by playing the game and earning rewards! Collect 60 happiness points, travel 100 spaces, collect 5000k; each accomplishment unlocks a puzzle piece. When you collect 6 puzzle pieces you can unlock a bonus item, and there are eight to unlock in each world!
EXPLORE marvellous worlds with THE GAME OF LIFE 2 Season Pass!
Take an enchanted quest through the 'Fairytale Kingdom', become a Monster Herder in the Haunted Hills, or discover the magic of Frozen Lands! THE GAME OF LIFE 2 Season Pass includes 3 additional worlds…
More Info:
TITLE: THE GAME OF LIFE 2
GENRE: Casual, Simulation, Strategy
DEVELOPER: Marmalade Game Studio Ltd
PUBLISHER: Marmalade Game Studio Ltd
RELEASE DATE: 11 Dec, 2020
File Size: 394 MB
System Requirements
Minimum:

Requires a 64-bit processor and operating system
OS: Windows 7
Processor: 2 GHz single core processor
Graphics: DirectX 10 class GPU [1280 x 720]
Storage: 2 MB available space
Sound Card: Integrated sound card
How to Install?
Extract the file using Winrar.
Open "The Game of Life 2" folder, double click on "Setup" and install it.
After installation complete, go to the folder where you extract the game.
Open "SKIDROW" folder, copy all files and paste it where you install the game.
Then double click on "Game" icon to play the game. Done!