An action platformer with size-changing mechanics. Be quick and nimble or large and in-charge!
Tribal Hunter is an action platformer. You play as a village guardian who can modify his body shape, allowing him to grow huge and devour enemies. As you grow, you can use this 'growth' as energy to fire projectiles at enemies!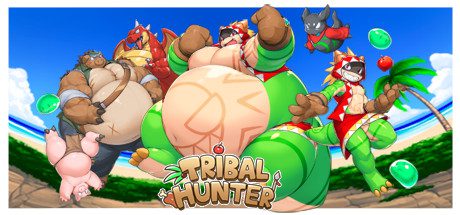 The player hunts enemies and can eat them to increase their fullness meter. If you eat enough, you will grow in size! Your size and fullness then also functions as a magic meter that you can spend for various effects like healing yourself or casting powerful magic like fireball!
Becoming bigger has both pros and cons. Your punch will become much more powerful at larger sizes along with increased damage resistance from your bouncy full body! However, becoming bigger also means you are a bigger target for enemies to hit. Also, certain types of enemy attacks are piercing, dealing extra damage to your full tight body, so be careful!
More Info:
TITLE: Tribal Hunter
GENRE: Action, Casual, Indie, Early Access
DEVELOPER: Melonsoda Soft
PUBLISHER: Melonsoda Soft
RELEASE DATE: 24 Feb, 2021
EARLY ACCESS RELEASE DATE: 24 Feb, 2021
FILE SIZE: 558 MB
System Requirements
MINIMUM:
RECOMMENDED:
OS: Windows 8.1
Processor: Dual Core 3.0 Ghz
Memory: 3 GB RAM
Graphics: 1 GB Video Memory
Storage: 1 GB available space
OS: Windows 10
Processor: Quad-Core Processor 3.0 Ghz
Memory: 6 GB RAM
Graphics: 2 GB Video Memory
DirectX: Version 9.0c
Storage: 1 GB available space
How To Install ?
Download
Extract With Winrar
Play and Enjoy !