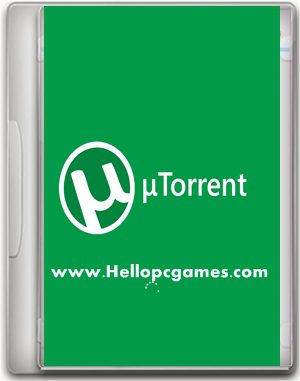 uTorrent 3 – Tiny Footprint, Massive Power
uTorrent 3 is the world's most popular BitTorrent client.
Check out the features that have made it legendary.
uTorrent is less than 400 KB (smaller than your Facebook pic!).

It installs ultra-fast with a light footprint on your computer, and runs super-efficiently.

Speedometer.
Expertly designed for fast downloads.
Avoids hogging valuable system resources, runs quietly in the background, and doesn't interfere with your work, play etc.
Simple and straightforward – that's uTorrent .
With its purpose-built interface, downloading torrents is a snap.
Plus, discover new content from the App Studio.uTorrent
Our brand-new App Studio is our answer to the scourge of bloatware.
Rather than stuffing your tiny client, find the features and content YOU want, on demand, and always optional.
Access uTorrent from anywhere with uTorrent Remote.
Easily access your home clients privately and securely (using novel authentication and key-exchange).
Based upon the groundbreaking BitTorrent protocol μTP, uTorrent maximizes bandwidth and reduces congestion – so you have the smoothest, quickest downloads possible.
Since uTorrent is offered by the team who invented the BitTorrent open source protocol, you know you will always have access to the latest and greatest technologies.
uTorrent is instinctively smart.
It auto-adjusts bandwidth usage based upon your network and the Internet.
Use Skype, play games, stream video etc., All without interference.
It is super-easy to make uTorrent all about you.
Add new features through the App Studio, skin your client and more.
uTorrent is a snap to install on your home network.
In most cases, it's plug-n-play.
We also use UPnP and NAT-PMP technologies to prepare your router for torrent access.
OR